Printables.com – Free Filament!
The 3D printing filament supply struggle is real. Just when you think you have enough filament to last you for awhile you find yourself needing more!
What if you could get free filament?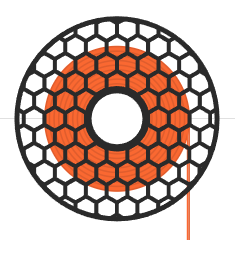 Now you can! Printables.com has a new unique Prusameter reward system that rewards makers as well as designers. You can earn Prusameters for contributing content on Printables.com which includes uploading pictures of your makes or models of your designs.
Prusameters
If you aren't a designer and only print downloaded models, you can earn up to 100 Prusameters per month by uploading makes/pictures of your prints. The number of Prusameters will vary from +1 to +10 depending on the popularity of the model, the complexity of the model, and the quality of your review or whatever Prusa decides it's feeling that day.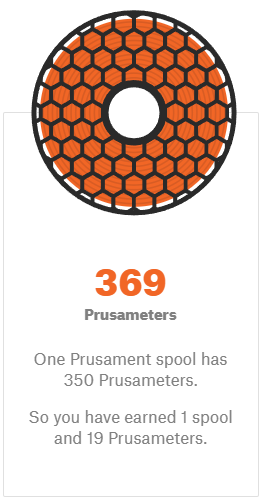 Once you have accumulated a total of 350 Prusameters, you can redeem them for a voucher for 100% discount on a spool of Prusament PLA, PETG or ASA! That's a free spool every 3 and a half months as long as you upload pictures of your makes.
If you are a designer, you can earn even more Prusameters by sharing your designs. Every 30 days you can be awarded Prusameters for downloads and likes of your model.
10 Prusameters for 30 downloads and 3 likes of your model
50 Prusameters for 100 downloads and 10 likes of your model
100 Prusameters for 200 downloads and 15 likes of your model
200 Prusameters for 400 downloads and 20 likes of your model
All those milestones are accumulative too, so if you hit the first and second tier, you would be awarded a 10 + 50 for a total of 60 Prusameters.
If you already have filament coming out of your ears and have no need for free filament, there are other rewards you can choose from including clothing like t-shirts, hoodies or hats.
What are you waiting for?! Go earn some Prusameters on Printables.com and snag yourself some free filament!
Happy Printing!